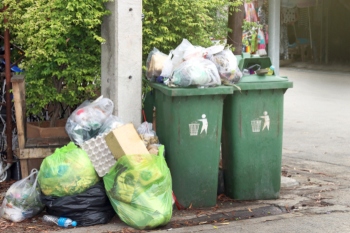 A trade union has started balloting 370,000 council and school staff for strike action over the 'inadequate' pay offer.
UNISON is calling on its members to vote for strike action, arguing the 1.75% offer by local government employers is below-inflation.
UNISON, GMB and Unite have called for a 10% pay rise for council staff to ensure the lowest paid employees earned just above the new real living wage rate of £9.90 per hour.
The unions have warned that months of disruption could lie ahead if members do agree to strike, and that 'many' local authorities have budgeted for a larger pay increase.
UNISON head of local government, Mike Short, said: 'This inadequate pay offer shows they're undervalued, particularly with the cost of living being ramped up. They should be given the credit they're due and rewarded properly.
'It's still not too late for the employers to do the right thing by making a decent offer to avoid strike action. The government should also play its part by providing the necessary funds.'
However, council employers have warned the 1.75% increase is their 'full and final' pay offer.
The ballot will close on 14 January 2022.