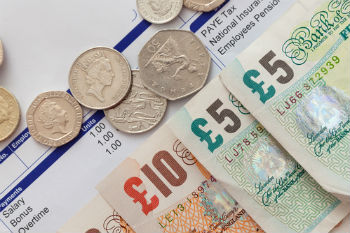 Three local government unions have called for a wage increase of at least 10% for all council and school workers in England, Wales and Northern Ireland.
The pay claim for 2021/22 from UNISON, GMB and Unite calls for a 'substantial' pay rise to tackle ten years of pay restraint and recognise the key role played by staff during the pandemic.
The pay claim would see the lowest paid workers earn more than £10 per hour, lifting them above the real living wage of £9.50 per hour outside of London.
Jim Kennedy, national officer for local government at Unite, said: 'We are sick of the employers' crocodile tears, refusing to recognise the contribution our members make in caring for the elderly and vulnerable. They are on the frontline, endangering their lives every day, but the response has been pay freezes, cuts to services and jobs.
'Ministers pledged to support local government, but words are cheap. The employers should show courage and demand the proper level of funding that is desperately needed, including a fair pay increase.'
The three unions previously called for a 10% pay rise last year, but eventually accepted a 2.75% pay increase.
Head of local government at UNISON, Jon Richards, added: 'Paying staff properly and investing in the workforce would recognise those at the sharp end who've given everything. It will benefit local economies and give workers a boost as they keep delivering important services into the future.'