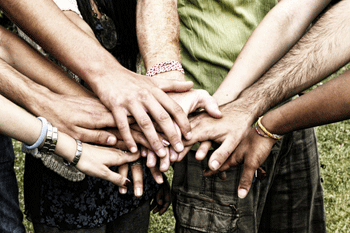 The current trend among councils of standardising services and outsourcing contracts to big national charities and multinational companies is 'counterproductive', campaigners warn.
Locality, the national network of community organisations, today launched its five-step-guide to 'Keeping it Local', which is designed to help councillors and commissioners save money and deliver complex services.
The group argued that standardisation and outsourcing, far from being money saving approaches, actually introduce complex and inefficient contracts and often use more resources than a larger number of smaller contracts.
Keeping it Local emphasises a place-based approach, which includes input from local communities as well as close coordination between siloed services, in order to deliver efficient and effective services.
'This guide launches at a time when better commissioning and procurement is needed more than ever,' said Locality chief executive Tony Armstrong.
'Years of mounting pressures mean local authorities are now trying to problem solve by wasting money on inefficient contracts.
'Local providers are being discriminated against which fails to create the services we need and ultimately weakens communities.'
'The bottom line is that commissioning should aim to make public service delivery 'local by default', to build the communities of care that are central to long-term wellbeing,' he continued.
'This will save money, provide active support for local providers, ensure more tailored services for local people, and result in communities achieving economic resilience.'