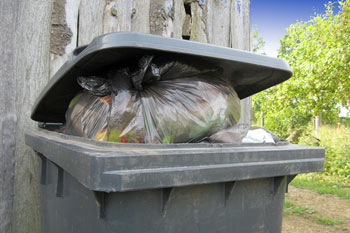 More trade unions have moved a step closer to industrial action after members rejected the latest pay offer.
Unite's 70,000 local government members voted by 81% per cent to reject the 1.75% offer, described as 'insulting' by general secretary Sharon Graham, for staff in England, Wales and Northern Ireland.
Of those who voted to reject, 85% were 'supportive' of taking industrial action.
Unite's national local government committee will meet tomorrow to discuss its next steps, with a strike ballot 'very much on the cards' according to national officer for local government, Jim Kennedy.
He added: 'This overwhelming vote to reject sends a resounding message to the employers that hardworking and dedicated council staff are saying enough is enough.
'They have kept schools open, cared for our elderly, ensured the bins are emptied regularly, buried our dead and kept our libraries functioning – but this offer of 1.75 per cent is an insult and way below the RPI rate of inflation, currently at 4.8 per cent.'
GMB has also announced today it will ballot its members on industrial action after 75% voted to reject the offer.
National secretary Rehana Azam said: 'GMB will urge local government employers to get back round the table and improve the pay offer or we will have no alternative but to begin preparing for Industrial action.'
Earlier this week, Unison announced it would ballot for industrial action among its 400,000 council and school members in England, Wales and Northern Ireland.