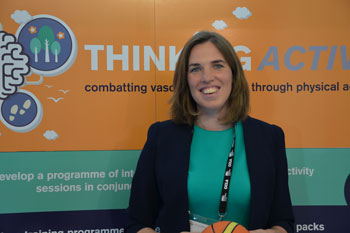 Jude Taylor from Staffordshire County Council has won the 2015 Local Government Challenge, securing a £10,000 scholarship from the Local Government Association.
Ms Taylor was chosen as the winner for her Thinking Active programme that aims to combat vascular dementia through physical activity. She will use the money to start the delivery of her project with voluntary sector, with plans to roll it out nationwide.
She said: 'The idea is to deliver a sustainable community-delivered programme, which uses physical activity and cognitive stimulation to reduce the number of residents with pre-cursors to vascular dementia from developing the disease and to slow the onset in newly diagnosed patients.'
The Local Government Challenge, set up in memory of the late Lord Bruce-Lockhart six years ago, saw council staff take part in a series of real-life challenges in host authorities around the country.
Chair of the LGA, Cllr Gary Porter, said: 'LG Challenge just keeps on unearthing talent and this year's collection of superbly gifted individuals showed a real passion for local government and an understanding of the challenges that face us. However, more than that they showed innovative ideas of how to meet those challenges head on and none more so than Jude.'