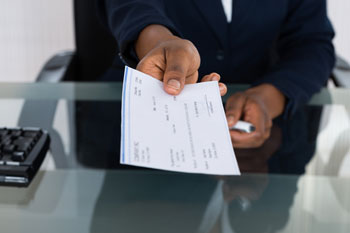 A two-year pay deal for more than one million local government workers is set to be rubber-stamped following decisions by all three unions involved to accept it.
Today Unite - which rejected the offer in January saying it failed to keep pace with inflation - fell into line with Unison and the GMB which had already accepted the deal.
Unite said it still rejected the offer, which includes 2% average rises from this month and the same next year, but with a much bigger boost of more than 15% for the lowest-paid, but recognised the majority decision of the other unions.
Unison, the biggest union of the three, yesterday reversed its earlier narrow rejection of the deal saying it wanted its members to 'get the pay increase as soon as possible'.
The GMB also earlier accepted the offer after members voted more than nine to one in favour.
Today Unite's national officer for local government Jim Kennedy said the union still 'strongly rejected' the offer but added: 'We recognise the collective majority decision of the other unions and understand that this offer will now be implemented.
'We will work closely in solidarity going forward with the other unions representing local government workers to achieve true pay justice for this dedicated workforce.'
Under the offer, made in December and covering more than 1m council workers in England, Wales and Northern Ireland, around 3,500 'full-time equivalents' on the bottom of the pay scale would receive a 15.65% rise in hourly rates from £7.78 now to £9.00 in April next year.
Unison's head of local government Heather Wakefield told LocalGov: 'Years of wage freezes have left hardworking council workers struggling to make ends meet.
'Following Unison's decision to accept the pay offer, we want staff to get their pay increase as quickly as possible.'