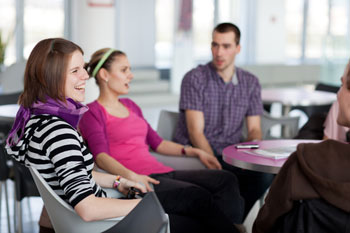 Trade unions have urged the Local Government Association not to abandon the national bargaining agreement for youth and community staff, warning it will 'seriously undermine' staff terms and conditions.
The unions say the Joint Negotiating Committee (JNC) 'Pink Book' has been central to the growth of youth services and helps protect the quality of services and professional standing of youth workers.
Unite, Unison, the National Union of Teachers (NUT), and University College Union (UCU) argue youth and community workers have seen their wages fall by 17% in real terms over the past six years.
They have lodged claims for a £1,000 pay rise on all pay grades and allowances from September 2015. They are also calling for the lowest pay grade to be scrapped and replaced with a living wage of £7.85 and £9.15 in London.
Unite national officer, Colenzo Jarrett-Thorpe, said: 'The employers need to get a grip and tackle the shocking fall in youth worker pay. Our members deserve nothing less.
'Our claim for a flat rate pay rise of £1,000 on all pay spines doesn't make up for the shocking 17% fall in youth worker pay since 2010, but it will show that the employers value and recognise the vital role youth workers play.'