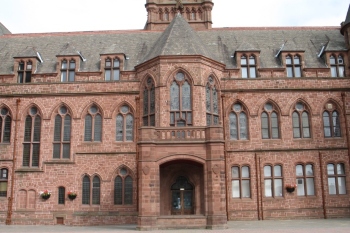 The newly elected leaders of three neighbouring councils have backed proposals for a new Bay unitary authority.
The leaders of Barrow Borough Council (pictured), Lancaster City Council and South Lakeland District Council have written to the Government arguing a Bay unitary alongside a new North Cumbria authority would be the best model for local government reform in the area.
In a letter to local government secretary Robert Jenrick, the leaders wrote: 'We believe that The Bay and North Cumbria proposal is the option that best meets your criteria.
'Our proposal is an opportunity to positively transform the area at a time when our communities and economies are rebuilding from the pandemic. Both The Bay and proposed North Cumbria unitary will improve local government and service delivery, provide stronger leadership and more sustainable structures.'
Lancashire County Council has rejected proposals to create a new Bay Unitary Council and is backing the proposal for a single unitary authority submitted by Cumbria County Council.
Photo: Ian Petticrew