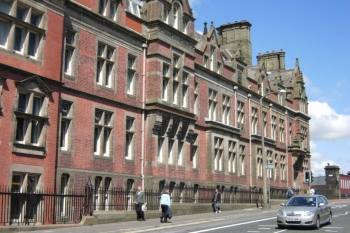 Lancashire County Council has rejected proposals to create a new Bay Unitary Council.
The council has voted not to support the proposal - which would include the Lancaster and Morecambe areas - arguing it fails to meet all of the Government's tests for it to be considered further.
Instead, council members said they would only back the proposal for a single unitary authority submitted by Cumbria County Council.
A statement from the council said this was the only option that passed all the tests for local government reorganisation. This includes whether it will improve local government services, if there is a good deal of local support for the proposal, and if the proposed new areas cover a credible geography.
The Government launched a consultation on creating unitary authorities in Cumbria, North Yorkshire and Somerset in February.
Cllr Stewart Young, leader of Cumbria County Council, said: 'Lancashire County Council undertook a rigorous independent review of our proposal for 'One Cumbria' and have, as a result, made a formal decision to support our plans for a single unitary authority covering the whole of our county.
'Our proposal removes many layers of unnecessary bureaucracy and streamlines seven councils down into one – providing a model that makes much more sense to our residents and to our communities.'