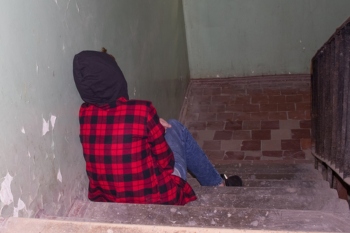 The number of children being assessed by social workers as having a mental health need has increased by a quarter as a result of the pandemic, social workers have warned.
Figures published by the Local Government Association (LGA) reveal councils are assessing 1,500 children a week for mental health problems.
Councils assessed 77,390 children as having a mental health need by councils on 31 March 2021, compared to 61,830 two years earlier.
'Councils have grave concerns over the growing mental health needs of children and young people, which have been worsened by the pandemic,' warned Cllr Anntoinette Bramble, chair of the LGA's Children and Young People Board.
'As these figures show, hundreds of children every week are seen by social workers because they need help with their mental health and we expect these numbers to grow as the full impact of the pandemic is felt.
'This reinforces the importance of fully funding the whole system of children's mental health support, including councils and the NHS, to make sure that children get the help they need, when they need it. That includes early help to prevent children reaching crisis point.'
Previous research has shown more than eight in 10 councils were forced to overspend on children's social care budgets last year due to soaring demand