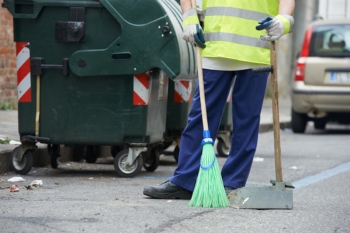 A trade union has urged the Prime Minister to make funding available to give council workers a 'fair' pay rise.
UNISON has written to Boris Johnson warning the 1.5% pay rise being offered is considerably less than inflation so actually amounts to a pay cut. It wants an increased offer to be funded by central Government.
Trade unions have been calling for local government staff to receive a 10% pay rise, and have rejected the 1.5% pay offer from the national local government employers.
UNISON general secretary, Christina McAnea, said: 'They are not well-paid and 25% has been wiped from the value of their pay since 2010. The majority are low-paid women who have been the backbone of our country throughout the pandemic. So it is indefensible that they should now be offered a real-terms pay cut.
'Local government workers deserve a pay rise and this must be funded from central government as councils' resources are already tight.'
An MHCLG spokesperson said: 'We've allocated over £12bn directly to councils since the start of the pandemic. Over £6bn of this has been unringfenced, recognising that councils are best placed to decide on local issues.
'English councils' core spending power also increased from £49bn to £51.3bn between 2020 and 2022 in response to the increased pressure.
'Councils decide on the wages for their staff as they are independent employers.'
Local government employers are meeting later today to discuss the pay offer.