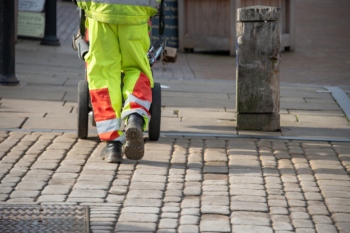 Two trade unions have rejected the 1.5% pay offer from the national local government employers.
UNISON and Unite have rejected the offer, describing the proposed increase as 'insulting' and 'shameful'.
Trade unions have been calling for a 10% pay increase for council and school support staff, arguing this would address ten years of pay restraint and recognise the key role played by staff during the pandemic.
However, employers have offered 1.5%, warning this would increase the national pay bill by £279m for councils.
Head of local government at UNISON, Jon Richards, said: 'This offer simply isn't good enough. Council and school staff have done so much this past year. They're understandably feeling more than taken for granted. It's insulting.
'Negotiations with the employers are now essential if council and school staff are to get a better deal. More resources from Westminster would help relieve the financial pressure on councils and schools and fund a more substantial increase for staff.'
Unite national officer for local government, Jim Kennedy, added: 'Local government workers are increasingly voting with their feet and leaving the sector, this trickle of resignations will turn into a torrent unless low pay is addressed.'