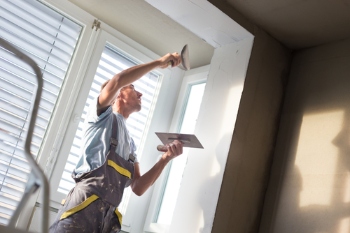 City of Lincoln Council, in collaboration with other local authorities, has launched a new digital service to make it more convenient for tenants to report their housing repair needs.
The housing repairs reporting tool has been funded through the Local Digital Fund of the Department of Levelling Up, Housing and Communities (DLUHC).
City of Lincoln Council received £350,000 for the project and is the first council in the UK to implement the service, which will be available for other local authorities to use also.
Tenants can now book non-emergency repairs on the web rather than telephoning the council, making the service accessible 24 hours a day.
The service has been developed in partnership with public sector technology company Made Tech.
Cllr Donald Nannestad, portfolio holder for quality housing at City of Lincoln Council, said: 'Thanks to the hard work of City of Lincoln Council and the Made Tech team, we've developed a new service that improves services for our tenants in Lincoln.
'We've put user research at the heart of the service, and I'm proud of the work the teams have done to make this service accessible to those who need it.'