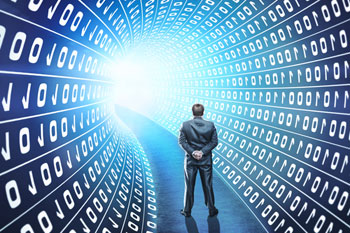 Local government is on the cusp of change. The Government's delayed 'Devolution and Local Recovery' whitepaper may have been put on the backburner for the time being but across the country, there is still a heated debate at many levels around reorganising the way councils work.
This plays into a trajectory of local government reform which has been taking place over many years. Consultations about the creation of unitary authorities across the country from Cumbria to North Yorkshire have recently ended. 'Super districts' have been created in Somerset West and Taunton and also in East and West Suffolk.
Despite a renewed Government focus on the 'levelling up' agenda, reorganisation is likely to remain an ongoing focus in local government. The primary driver is a push to save money. We may see some local and district authorities merged into unitary ones, while we may witness county councils split into multiple unitary authorities. In both cases, there will be a drive to ensure that the new approach brings efficiencies. Often the thinking in terms of benefits is very much at a headline rather than a granular detail level.
Systems and data – assessing challenges and solutions
It is worth noting, though, that both methods of restructuring outlined above will also have an implication on systems and data. In the former case, authorities will need to combine services and data and replace systems. In the latter, they will generally need to re-configure in a different way and split into multiple datasets and systems. Each have their attendant challenges.
In both cases, councils will need to assess the most effective approach to service delivery. That is of fundamental importance – and unfortunately, there are often multiple challenges to negotiate.
Data management will be one important area to consider. With data potentially coming in from multiple different sources within a newly structured authority, councils will need to have systems in place that enable them to ingest that data and then use it to work out how best to reconfigure their services to ensure they are efficient and effective moving forwards. To do that will require them putting in place high-quality asset management software that is sufficiently flexible to bring in new data and quickly make sense of it.
Whatever the specific scenario, good data management and getting insight from data quickly will be key for councils in identifying new challenges in service delivery and responding to them quickly. Take waste collection, for example. If the area covered by the council service has changed as a result of the reorganisation, resources previously available to the council may no longer be. The way infrastructure is configured may have altered. All that will affect the efficiency of service delivery, but good data and insight and being able to model these kinds of scenarios, with 'what if' analysis, will help identify the issue early and allow councils to take proactive actions to address it.
Another challenge councils may face following reorganisations is staff leaving and taking their knowledge and insight with them. Without the right systems in place, this knowledge might be lost to the organisation forever. That's where asset management software can potentially help in capturing that knowledge in people's heads by logging information and capturing it in the back office where it can be used to enhance service delivery today and in the future.
How technology helps find an answer
IT and services will be key in addressing all these challenges and developing a plan to deal with them. In implementing their plans, councils can benefit from putting in place a single system across multiple services. Such an approach will enable them to tweak their operations as they bed in and are adjusted based on other factors that either weren't understood or accounted for in the strategic planning, or change due to different demands. It will help also in enabling staff to join up data stored in various silos across the wider organisation and connect people, data and systems to ensure the public are kept informed at all times about service changes and receive prompt feedback to any queries or requests. That's where a fully coordinated and connected technology solution can help in addressing the challenges of local government re-organisation and, more broadly, in delivering the capability that councils need to start taking advantage of the opportunities.
Steve White is head of transformation accounts at Yotta