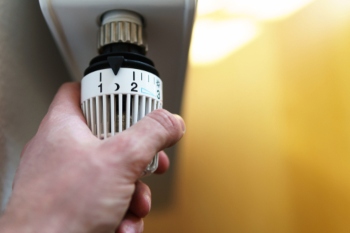 People on the lowest incomes should receive an emergency payment from the Government to prevent rising energy costs from 'devastating' the poorest families, a new report has warned.
The report from the Joseph Rowntree Foundation (JRF) shows around 1.8 million children are now growing up in 'deep poverty' where the household's income is too low to adequately cover the basics.
This is an increase of half a million children between 2011-12 and 2019-20.
New analysis from the JRF also shows the poorest households will be spending 18% of their income after housing costs on energy bills after April. This figures increases to 54% for single adult households on low incomes, and around a quarter for lone parents and couples without children.
JRF is calling for targeted protections to prevent serious hardship once the energy price cap is lifted, and for an immediate emergency payment for people on the lowest incomes.
Katie Schmuecker at JRF said: 'The reality for many families is that too many children know the constant struggle of poverty. The fact that more children are in poverty and sinking deeper into poverty should shame us all.
'The case for targeted support to help people on the lowest incomes could not be clearer. But this must go hand in hand with urgent action to strengthen our social security system, which was woefully inadequate even before living costs began to rise.
'Our basic rate of benefits is at its lowest real rate for 30 years and this is causing avoidable hardship. The Government must do the right thing and strengthen this vital public service.'