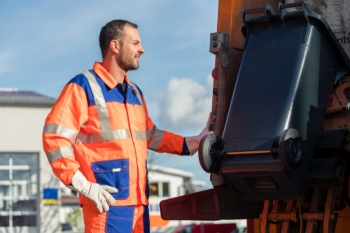 South Holland District Council has agreed to increase pay for its waste and recycling teams in response to the national shortage of drivers.
The measures also include new working patterns, and training and progression opportunities.
The council said this will help it retain its current drivers and attract new drivers to join the team. It also said the move will reduce reliance on external providers and create more permanent positions.
Cllr Roger Gambba-Jones, the council's portfolio holder for environmental services, said: 'Every single one of us benefits from the hard work they do, and ensuring they feel valued as a team and are provided with the opportunities for personal and continuing development is so important.
'These changes will help us continue to grow a skilled and dedicated workforce, and to build a resilient service to meet any further challenges that may come our way.'
Many councils were forced to reduce or suspend waste services due to staff shortages over the summer.