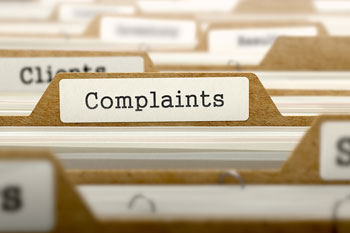 The Local Government Ombudsman (LGO) has reminded councils that they are responsible for the quality of services provided by outside contractors.
The LGO's announcement follows a complaint made against Somerset County Council by the mother of a young adult with Asperger's Syndrome and hearing difficulties.
An inaccurate assessment of the man's needs by the local NHS Trust meant he was left without direct support payments for 14 months.
The Trust mistakenly thought the man would be starting an apprenticeship and so stopped his payments in December 2013. The young man began to receive his payments again from March 2015, but there was a 14-month gap where he and his family were left without support.
Somerset Council told the LGO complaints should be directed at the local NHS Trust, which it had contracted to deliver services for young people with Asperger's Syndrome.
But, the LGO reminds all local authorities, adult social care is a council function and so Somerset council is obligated to ensure the man's social care needs are met.
The LGO's investigation found the council failed to keep full records of the claimant's needs and did not ensure its contracted provider, the Trust, kept good records either. The faults of the Trust amount to the faults of the council.
Dr Jane Martin, Local Government Ombudsman, said that while councils have the right to outsource services, they 'remain responsible for the way those services are provided, and so also remain ultimately responsible for dealing with any complaints.'
Somerset Council was asked to review how it monitors its contracts with outside providers. The LGO also recommends the council ensure full records are kept and provide training to staff members so everyone is aware of their responsibilities vis-à-vis contracts with external providers.
It was also recommended Somerset council pay the young man the sum equivalent to the direct payments he would have received during the 14-month period he missed. His mother should also receive, according to the LGO, £500 compensation for any anxiety caused.
A spokesman for Somerset County Council said: 'We accept Somerset County Council's failings identified in the LGO report and apologise for the distress caused to the family involved. We are working on the findings from this case to make sure lessons are learned.'