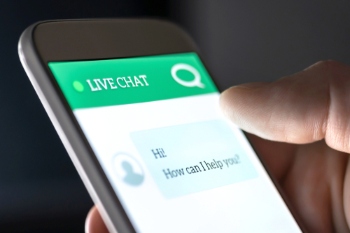 A national survey has revealed that local authorities expect to save over £195m in 2020 by introducing artificial intelligence (AI) technology techniques.
Councils each expect to save an average of £300,000 in the next 12 months through greater use of artificial intelligence and another £180,000, on average, through the deployment of self-learning chatbots.
Carried out by local government AI and chatbot specialists Agile Datum, the survey revealed one in six councils are anticipating savings between £750,000 and £1m just around the introduction of AI technology.
Councils said reducing call volumes (86%), financial savings (80%) and improving customer services (64%) were the three main reasons for introducing chatbots. Other reasons were faster resolution of issues (55%), the ability to offer responses 24 hours a day (52%) and gathering data (43%).
'Chatbot technology, in particular self-learning AI models, is advancing rapidly. The potential to free up resources and staff time from an array of administrative tasks is huge,' said Anthony Peake, managing director of Agile Datum.
'Councils are moving towards a strategic approach on how best to maximise benefits and are starting to implement AI through tools like chatbots and automated processing of documents.
'At a time of on-going financial challenges for local government, it's hugely encouraging that councils are now looking at the opportunities that artificial intelligence brings.'
To help deliver these new technologies, most councils expect to have a chatbot strategy (90%) and artificial intelligence strategy (91%) in place within 12-18 months, with over half expecting to have these strategies in place within six months.
Nearly a quarter of councils (24%) already have an AI strategy in place.