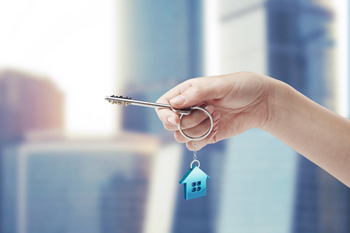 A third Welsh council has opted to suspend the controversial Right to Buy scheme in a bid to cope with a shortage of social housing.
Flintshire County Council says it has lost 822 homes to the scheme since it started in 1996 and now faces an annual shortfall of 246 affordable properties.
In 2012 an overwhelming majority of council tenants voted to retain the local authority as their landlord.
The latest move follows similar decisions in Swansea and Carmarthenshire which have already successfully applied to the Welsh Government to suspend the scheme.
The council will now carry out a consultation exercise with key stakeholders and tenants.
It says it has worked to modernise its housing service and plans to spend £111 million to improve its 7,200 homes over the next six years.
Cllr Aaron Shotton, leader of the council, said: 'It is common knowledge that there is a shortage of affordable housing across Wales and the rest of the UK.
'Every property that the council sells through the RTB reduces our ability to provide affordable social housing to meet local need, so the suspension of RTB in Flintshire would be sensible, welcome and long overdue.'