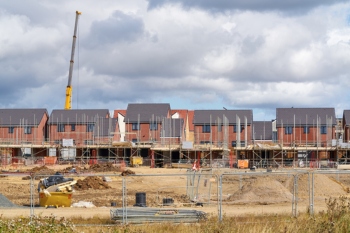 Local government pension funds will be targetted to pump billions of pounds into regional economies as part of the new levelling up White Paper.
The Government will ask Local Government Pension Scheme (LGPS) funds to devote at least 5% of investment to 'local projects'.
It is estimated the move would unlock £16bn of investment for infrastructure, housing, regeneration and small business finance.
The Government will ask LGPS funds to formally 'publish plans for increasing local investment'.
However, the move has been criticised by CIPFA who argued local government pensions should not be used to fund levelling up schemes.
CIPFA CEO, Rob Whiteman, said: 'The plan to use £16bn from the Local Government Pension Scheme to invest in local levelling up initiatives should be dropped. The key workers who pay into the LGPS should not have their pensions used to pay for government priorities.
'It is important that proper funding is made available for levelling up schemes that doesn't risk pressures to the pension scheme that would fall on the council tax payer.'