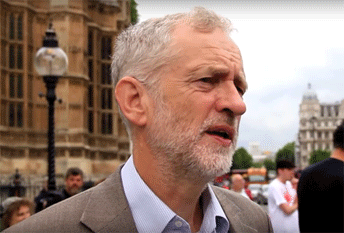 Labour leader Jeremy Corbyn has pledged to give councils new powers and freedoms to end the 'forced privatisation' of public services.
Mr Corbyn said he would give councils more freedom to borrow money, invest in services and the ability to take control of energy and utility companies in their area.
Speaking at the Association of Labour Councillors conference on Saturday, he said: 'After a generation of forced privatisation and outsourcing of public services, the evidence has built up that handing services over to private companies routinely delivers poorer quality, higher cost, worse terms and conditions for the workforce, less transparency and less say for the public.
'We will give councils greater freedoms to roll back the ride of forced privatisation.'
He also said he wanted councils to become 'public entrepreneurs' in order to develop their own local economies.
Photo: YouTube/RevolutionBahrainMC