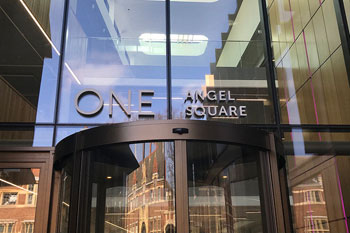 Corby Borough Council has refused to sign up to Northamptonshire's proposed local government overhaul.
Cash-strapped Northants CC this month unveiled a proposal to create two unitary authorities in a move aimed at alleviating the county's financial difficulties.
The proposals would create a West Northamptonshire Council and a North Northamptonshire Council replacing the seven districts and county council.
However, Corby council has refused to sign up to the deal, arguing they did not have the necessary support.
They did, however, agree to help the reform process because more than one other council had agreed to the restructuring.
'From holding our own consultation it was clear that a unitary authority was not an option that the people of Corby nor the borough council willingly wanted to be part of,' said the leader of Corby Borough Council, Tom Beattie.
'However, as more than one other local authority within Northamptonshire has opted to sign up, the proposals will now go forward and be submitted to the Government.'
'It is now vital that Corby contributes to how these new authorities will form and that we ensure we get the best services, outcome and future for the people of our borough,' Cllr Beattie continued.
'In order for us to be at the table and part of the conversations that will shape Northamptonshire's future we have agreed to deploy resources required to progress work on the next step.'
Northamptonshire currently faces a £60-70m cash shortfall and has been forced to serve two Section 114 notices in six months, which means it has cut back services to a basic core offer.
It is estimated local government reform will only save about £5.8m for the West unitary area and £6.3m for the North — savings that will take time to realise.