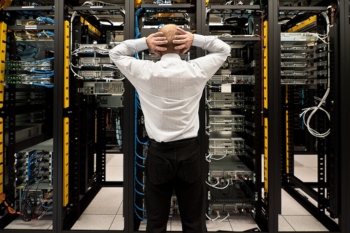 Nearly a third (32%) of councils experienced unplanned IT outages in the past year, according to new research.
A freedom of information request conducted by Veeam found that on average, local authorities have experienced five unplanned IT outages in the last 12 months, with 10% experiencing up to 20 in this time period.
The report also found that outages in local government lasted for 423 minutes on average. This is significantly higher than the average experienced across all sectors, which is 79 minutes.
The report states: 'This inability to remediate, mitigate, and recover from outages is compounded by the multitude of threats facing local authorities. According to the UK government's own research, these threats come in the forms of cybercriminals, state actors and state-sponsored attacks, terrorist groups, hacktivists, and script kiddies.
'Overall, local councils are aware of their responsibilities for protecting diverse and critical data sets. However, outages, unfortunately, remain common and last longer than the commercial average. Faced with a potent and evolving threat landscape, local councils would greatly benefit from new data protection methods.'
The report also found that while every council has a disaster recovery plan in the event of an IT failure or outage, only 15% test their systems once a month or more.