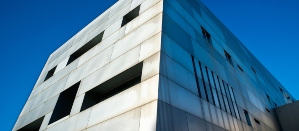 With the Building Safety Act 2022 receiving Royal Assent, and 45 housebuilders now signed up to Government pledge set out by the Department for Levelling Up, Housing and Communities to remediate life critical safety works in buildings over 11 metres from the last 30 years, there is now a requirement for cladding issues across England to be fixed as soon as possible. Doing this in the most effective and efficient way, without risking lives, will be essential for companies undertaking the work.
To support housebuilders in their efforts to remediate buildings as quickly as possible and comply with building regulations, Zutec has launched a configurable solution that records building assessments and evidences data to demonstrate the right materials are being used in the right place, before submitting to inspectors and assessors for review and sign off.
"It is five years since Grenfell, and we still need to do more as an industry to ensure such an avoidable tragedy does not happen again. We welcome the Government's recent uplifted ban on Metal Composite Material [MCM] cladding panels to cover all buildings as a further step towards ensuring everyone lives in a safe environment, and we want to work with housebuilders and developers to ensure they meet regulatory compliance," said Mike White, Chief Technology Officer at Zutec.
"We have developed a software solution that helps clients assess legacy buildings, identify necessary remediation action, and ensure that re-work done on properties is to the highest standard, not only to reduce legacy issues but to deliver safer housing. Having one place to schedule, assess and record building reviews, store documented evidence of building work, and submit photographic evidence to assessors will speed up the sign off process and provide an auditable record of work meets standards," continued White.
The Zutec cladding remediation solution enables housebuilders, developers and owners to roll out a comprehensive review of current installations and to track and inspect progress on cladding and remediation changes. Users can build a predefined framework of activities or systems to be inspected by the assessor before identifying remedial works from any device on site. Zutec provides the functionality to locate issues on Elevation or GA drawings and provide a description of the defects identified. Photographic evidence can then be added - time stamped and geo-located - to be traced back to a location and property, and easily shared with team members, inspectors, or assessors via customisable workflows.
With Zutec, identified remedial items are easily classified into predefined groups and then assigned to the suitable contractors to fix. Zutec's powerful dashboard enables stakeholders to monitor and report on the status of pre-defined remedial actions, providing a single source of truth that can be up and running quickly, and is easy to use. One platform ensures an efficient and effective way to evidence workmanship and the use of compliant products and materials, to meet pledge commitments and demonstrate regulatory compliance.
To find out more about Zutec's Cladding Remediation solution sign up to our webinar or reach out to us at contact@zutec.com, and one of our experienced team will be in touch.