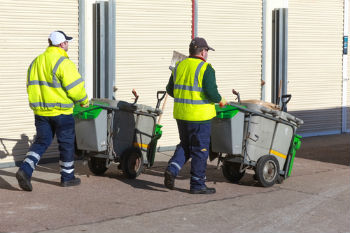 Plans to outsource services such as bin street cleaning and bin collections have been halted by the new leadership at Worcester City Council.
The council's new Labour-led administration have told officers to stop working on plans to privatise its Cleaner and Greener services.
Council leader, Adrian Gregson, said recent consultations have showed how highly residents value these services.
He said: 'I have made a clear manifesto commitment not to pursue the privatisation of these services, and council officers have therefore now been asked not to carry out any further procurement work to this end.'
The council will make a formal decision about the future of its Cleaner and Greener services on 14 June. The council has pledged to find new ways of achieving the £400k saving already attributed to the outsourcing of services.