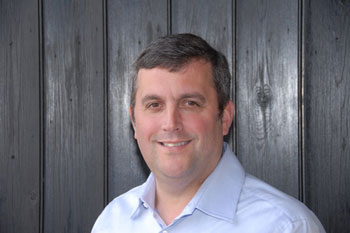 UK broadband rollout plans reached a new nadir recently with the announcement that church spires could soon be used to deliver Wi-Fi to remote communities. This might make a good headline, but attempting to plug connectivity gaps with divine intervention won't deliver anywhere near acceptable broadband speeds for poorly served residents.
Way back in November 2015 the then prime minister David Cameron declared that 'access to the internet shouldn't be a luxury, it should be a right'. Yet today access to truly future-proofed broadband - i.e. broadband that will last for generations, rather than just a few years - is still a pipe dream for large swathes of the country.
In an age where consumers expect genuine choice, it is surely wrong that many broadband customers are either being ignored by national infrastructure providers, or being asked to stump up over the odds for an inferior service that won't meet future requirements.
Local government bodies and Broadband Delivery UK (BDUK) have made a hugely positive impact, but their role remains hugely complex. They need to be seen to be technology neutral and support a fair and equitable roll out of future-proofed broadband services to every business and consumer, while also minimising the potential for overlapping fibre-optic network infrastructure as the building frenzy intensifies.
But perhaps the biggest current challenge facing them is the huge variability in available 'fibre' broadband services, fuelled by the confusing and often misleading language used by some national broadband providers in their advertising and promotions. This needs to be stamped out, yet the Advertising Standards Authority's (ASA) recent review into whether services that use copper for the last mile of broadband provision should still be allowed to be advertised as 'fibre broadband' is a depressing read, especially for the many public bodies keen to raise the standard of UK broadband for current and future generations.
The ASA report concluded that part-fibre services could continue to be advertised as 'fibre' broadband mainly, it seems, because the public don't know what the term 'fibre' means. Surely the correct response would have been to require broadband providers to be transparent about their services - and help to educate everyone on what exactly they are buying?
Furthermore, Ofcom's recent announcement requiring broadband providers to offer more accurate information to customers when they sign up simply doesn't go far enough to demystify the speeds and feeds language, and contrasts sharply with the Government's clear view, stated in its Digital Strategy, that the term 'fibre' should only be used to describe full fibre (fibre to the home/premises) services.
Against this backdrop, it's hardly surprising that many members of the public feel bamboozled by broadband.
Fortunately, though, there is some good news. In 2017 the Government set a target to achieve 10 million premises passed with full fibre by the end of 2022. While we are still at the start of this journey, initial signs are promising. Many local bodies, supported by BDUK, are engaging with a new wave of full fibre infrastructure providers that is well placed to supplement the work being done by industry behemoths and the Government. These firms are already delivering the web infrastructure required by businesses up and down the country to fulfill their digital promise, and the broadband speeds required by home workers, students and other family members both at work and at play.
As the choice of challenger infrastructure providers delivering full fibre connectivity broadens, it is becoming far easier for local authorities to prioritise speed of deployment, network quality and a future-proofed service over well-known brand names. This pragmatic and cost-effective approach gets communities out of the digital slow lane faster, while also creating full fibre evangelists who are spreading the word to friends, family and colleagues about what to look for (and what not to accept) from an ISP.
With broadband connectivity now hailed as the fifth utility, and the UK currently lagging behind many other European countries in the high-speed stakes, this new approach must mark a turning point in our nation's attitude to connectivity.
It must signal the end of the narrow-minded notion that future-proofed broadband is the preserve of only the largest urban areas, and the start of a movement towards community-driven connectivity that does not rely on either the snail-like pace of national broadband providers or the nearest church spire.
Evan Wienburg is founder and CEO of TrueSpeed Communications.