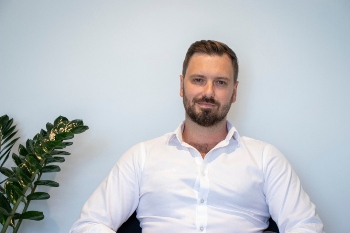 It's no doubt difficult for local councils to ignore the challenges they've faced in light of various recent and ongoing crises, ranging from Brexit- and COVID-related disruptions like bin collection failures to the recent fuel crisis.
Perhaps more importantly, it's clear that taxpayers are equally finding these issues difficult to ignore. We need only glance at the Local Government Association's report that 46 per cent of English councils experienced disruption in July, for example, to surmise that a broad section of the public is aware of these difficulties and failings.
While the issues named above don't leave many organisations or sectors unscathed in their wake, the public sector has to be particularly mindful of how it negotiates any resultant disruptions.
After all, local authorities have a unique and often contesting responsibility to provide taxpayers with the best possible service while simultaneously conserving costs and making savings. In fact, according to the BBC Shared Data Unit, local councils are planning to make at least £1.7bn worth of savings in the 2021-2022 financial year alone.
With the right data readily available to craft solutions, the right automated processes to communicate those solutions to concerned taxpayers, and a forward-thinking approach to the technology that enables these developments, councils can better assuage the concerns of the public and make cost savings that don't necessarily cut into their vital services.
Knowledge is power: data insights and automated comms
Part of the problem councils face lies in the fact that local authorities are – in essence – middlemen. When something in the chain goes wrong, they're often the last to know – and, by the same token, they often lack the data to make strong decisions.
Moreover, whether they have a solution or not, these issues are often compounded by a difficulty in handling complaints calls – which can often result in further expenditure, hiring more people to explain to rightly concerned taxpayers that their hands are tied.
Of course, data-driven insights can help to resolve this siloing of vital information and contribute towards solutions – and councils aren't alone in struggling to implement such systems.
According to a representative pre-pandemic report from Forrester, 74% of firms reported a desire to be data driven, but only 29% were able to make a meaningful leap from insight to action.
In order for councils to obtain actionable insights, they need to embrace new workflow and automation technology through platforms capable of providing data on an organisation-wide level, ensuring that all departments have access to those vital insights that can improve organisational efficiency.
A study from IDG found that there's a fairly broad recognition of such systems' value: 63%t of respondents cited easily adding automation as a key benefit of synchronising their data, while 70% noted a reduced burden on IT teams.
Communication, communication, communication
Embracing technology can also reduce burdens – financial and personal – on the communications side of local councils. Internal communication over key data points is only half the battle: it's equally important for councils to relay their data-driven solutions to concerned callers.
At present, council call centres often have no insight into a given issue unless specifically told – but through the aforementioned workflow technology and with an emphasis on data, they can come equipped with answers.
Moreover, the embrace of technology can lead to greater efficiency in terms of how those answers are delivered.
Making use of automated, AI-based customer service chatbots, for example, allows councils to break the dreaded cycle of hiring more call centre staff in response to increased calls about demand failures.
With chatbots fielding questions and call centres possessing the answers through integrated, organisation-wide data, this system is absolutely about breaking a vicious cycle of a lack of knowledge, difficulty finding solutions, and further expense in communicating these disappointing results to a concerned public.
The social responsibilities of local authorities
While these ideas are broadly applicable to businesses and public service enterprises alike, there's an extra layer of urgency attached to driving efficiency in local councils – after all, when costs can't be kept low, residents will be the first to suffer through cutbacks.
Returning to the BBC Shared Data Unit report, for example, reveals that around £434m of planned savings are going to be made in the province of adult social care – money which would otherwise be used to support elderly and vulnerable people.
By the same token, given the broader levels of dissatisfaction or unease that taxpayers have been facing at the moment, it's all the more important that residents receive both more value from their council and a more user-friendly and amenable experience when dealing with council-related services.
The recent example of Birmingham City Council proves that the right approach can result in the best of both worlds: the council reported savings of £4m per year between 2014-2018 while improving customer satisfaction rates from 49% to 69%, with the council citing web chat services as a source of further cost savings.
These vital services represent the stakes for local councils who have yet to embrace automation, AI, and workflow platforms that can provide the data and efficiency to proactively bring about change and resolutions while keeping clients happy, reassured, and informed.
Tom Shrive is CEO of AskPorter