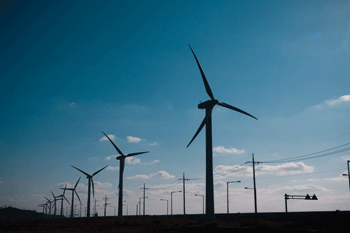 The Government has announced 12 new renewable energy projects which are set to deliver clean energy to seven million homes.
The new projects, announced in the latest round of Whitehall's Contracts for Difference scheme, will provide around 6GW of capacity – 2.4GW more than the last round.
The Contracts for Difference (CfD) scheme is the Government's primary method of supporting low-carbon electricity.
It encourages investment in renewables by providing projects with a stable income while protecting consumers from paying increased support costs when electricity prices are high.
'Offshore wind is a British success story, with new projects at record low prices creating new opportunities for jobs and economic growth as we leave the EU,' said energy and clean growth minister Kwasi Kwarteng.
'The support we're announcing today will mean that over 7 million more homes will be powered by renewable energy as we decarbonise our energy system – crucial as we continue on the road to net zero emissions by 2050.'