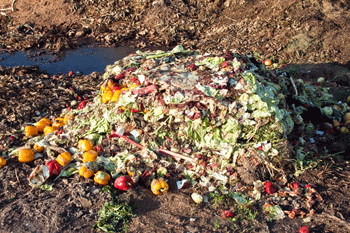 The Welsh government is launching a consultation on plans to halve Wales' food waste by 2025.
The Welsh cabinet secretary for environment and rural affairs, Lesley Griffiths, has announced she intends to launch a consultation on a non-statutory target for Wales to halve food waste by 2025.
This would be measured against a 2006-07 baseline.
Recent figures, published by WRAP, show a reduction of household food waste in Wales of 12% between 2009 and 2015. Wales' household waste is now lower than the rest of the UK by around 9%.
In 2015/16 the average combined reuse, recycling and composting rate across Wales' 22 local authorities was 60%—an increase of 4% on the previous financial year.
This was the first year Welsh councils exceeded the Statutory Recycling Target of 58%.
The next annual waste statistics will be published next week and Ms Griffiths said she expected Wales' to improve on last year's rate.
'In Wales we are well on our way to achieving our ambitious target to become a zero waste nation by 2050. Recycling is at an all time record high and our 60% recycling rate is bettered by just two other countries in the world,' she said.
'We are keen to build on this success and one area where we believe improvements can be made is food waste. If just half of all the food and dry recyclables found in Wales' bins were recycled, Wales would reach its 2025 recycling target of 70% nine years early.'
'The consultation I intend to launch will examine the potential to halve food waste by 2025,' Ms Griffiths continued.
'It is an ambitious target but I know, from our recycling performance in recent years, when we work closely with local authorities and householders we can achieve results that make the world stand up and take notice.'
For more on tackling food waste check out our feature, 'Fighting food waste Scandinavian style'.