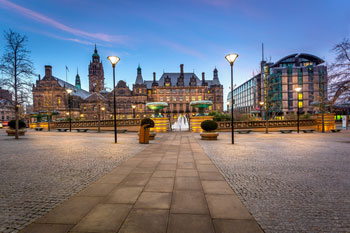 Sheffield City Council will move towards a new committee system following a referendum to change how the council is run.
In the referendum, 89,670 out of 140,186 people voted in favour of moving from the current leader and cabinet model to a committee system made up of elected councillors.
The new constitution will be implemented in May 2022.
Kate Josephs, chief executive of Sheffield City Council, said: 'The Governance Referendum has given the people of Sheffield the opportunity to have their say on how they would like their local council to be administered, and they have voted for a new committee system.
'This last year has presented unparalleled challenges for all of us and although we continue to navigate through the uncertainties COVID-19 has brought, we are ready to work hard to get this change in motion.'
In recent years, other councils have also moved to a committee system of governance including Wirral Council and Cheshire East Council.