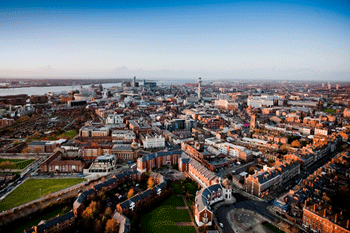 Wirral Council has approved plans to move to a committee system of local government.
The change in the council's constitution – which has been led by a cabinet model for the past decade – has been accompanied by a new leader.
Cllr Janette Williamson has been appointed as new council leader, replacing cllr Pat Hackett who stepped down last Friday.
Cllr Williamson said: 'Council voted to move back to the committee system last year in an effort to introduce a more accountable and transparent way of working and collaborative policy and decision-making.
'I am becoming council leader at a time when the leader's role is changing so I see this as an exciting and challenging opportunity to help shape how elected members work together to make a difference to people's lives.'