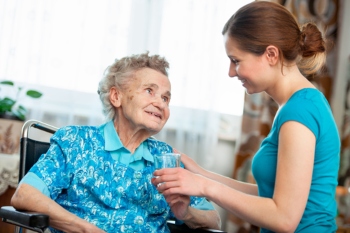 Providing unpaid care is pushing thousands of families into poverty, with one in five worried they may not cope financially over the next 12 months, a charity has warned.
A survey by Carers UK reveals nearly a quarter of unpaid carers do not have enough money to cover their monthly expenses, with over half (52%) feeling anxious or stressed about their finances.
Almost two thirds (63%) of carers also reported using their own income or savings to buy services or equipment for the person they care, spending £1,370 a year on average.
Helen Walker, chief executive of Carers UK, said: 'The Government must recognise the toll being placed on unpaid carers and ensure that social care reform delivers for carers.
'As it stands, providing unpaid care is pushing thousands of families into poverty and will have a lasting impact on their finances and quality of life. Carer's Allowance the lowest benefit of its kind must be reviewed. The Earning Threshold of Carer's Allowance must be increased to ensure that carers are able to choose to work and are protected from financial hardship.'
Carers UK estimates the number of unpaid carers increased by 4.5 million at the height of the pandemic to 13.6 million.