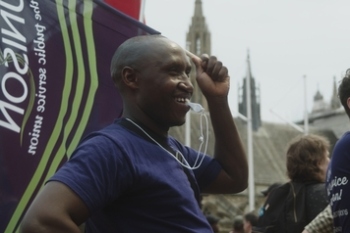 Unison has vowed to consult its members on the flat rate pay rise offered to all council staff.
Employers have put forward a flat rate pay rise of £1,925, giving the lowest paid council staff a double digit percentage increase. The offer also added an extra day holiday to all staff.
But the deal, which was put forward last week, has already been rejected by Unite, who argued it offered a real terms cut for many staff.
The MJ understands Unison has decided to put the deal to its members, outlining the pros and cons but without recommendations. The consultation is due to run from mid-August to mid September.
Sharon Graham, Unite general secretary, said: 'Most local government workers are being offered yet another pay cut masquerading as a pay increase.
'Council workers have seen their rates of pay massively eroded for over a decade through pay freezes and below inflation increases. Highly skilled and experienced workers are leaving the sector in droves as they are undervalued and struggling to make ends meet.
'Council leaders need to stop ducking the issue and make an offer that both meets members' expectations and which starts to tackle the decade plus decline in council workers' pay.'
The union warned it would consider all options in how to escalate the dispute if an improved offer is not made.
This article originally appeared in The MJ (£).