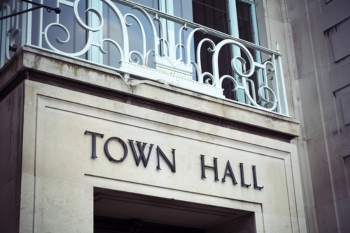 Employers have offered a flat rate pay rise of £1,925 to all council staff.
The offer falls just short of one of the staff side claims – a flat rate increase of £2,000. Employers say the figure would mean double digit increases for the lowest paid for those on spinal column points (scp) 1-3, 9.99% for those on spinal column point 4, around 8% for workers on scp 15, 4.99% for those on scp 34 and 4% for those on scp 43.
They have rejected other key elements of the unions' claim, including a one-off pandemic payment for all staff and a reduction in the working week. However, they did offer an extra day annual leave.
The offer is also notable for proposing a speedy start to negotiations for the 2023/24 pay settlement.
Employers' side secretary Naomi Cooke said: 'Recognising the delays beyond the standard 1 April pay award implementation date employers and employees have experienced in recent years, if agreement on this final offer can be reached, the National Employers propose that we promptly enter into negotiations on pay for 2023-24, perhaps by using your 2022 claim as the basis for our discussions.'
Ms Cooke said that while recognising that a flat rate award was also appropriate for chief executive this year, employers could not support the permanent 'direct and immutable link' to NJC pay awards requested in the ALACE claim.
Ms Cooke challenged part of the chief officers' pay claim which noted that the employers had agreed in 2020 to a joint survey of all local authorities to survey the gender pay gap at their level and a joint approach to removing any gap.
She said the two sides had met that year but the staff side later failed to provide data they held which they agreed could form the basis of the survey.
'Should you now be in a position to share the data, the employers are content for this matter to be taken forward by the JNC joint secretaries,' she said.
The three local government unions said they would take their offer to their members.
Rehana Azam, national secretary of GMB, said: 'Whilst real terms pay cuts risk exacerbating the staffing crisis, we recognise this is an offer that warrants further scrutiny so we can assess its impact on our members.'