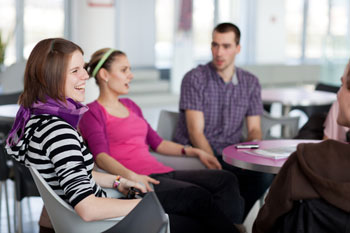 Unions have submitted a pay claim for youth and community workers they say would narrow a growing gap between falling wages and rising costs caused by austerity.
The proposed two-year deal submitted jointly by Unite, Unison, the National Education Union and the University and College Union would mean rises of 5% or £1,000, whichever is greater, in September and the same next year.
The claim, on behalf of several thousand staff in the local government, not-for-profit and voluntary sectors, also seeks to move the lowest paid onto the 'real living wage' of £8.75 an hour or £10.20 in London.
The unions say youth and community workers have had their wages cut by 21% in real terms after years of pay freezes or below inflation increases since the introduction of austerity policies in 2010.
They also blame the 'devastating' impact of a recent spike in youth crime on a £400m funding cut which has meant hundreds of youth clubs and play centres being shut and youth worker losing their jobs.
Unite national officer, Colenzo Jarrett-Thorpe, said youth and community workers have been left struggling to make ends meet and have seen their profession crumble through de-professionalisation and downgrading.
He said: 'It's time to pay up for youth and community workers and invest in the services children and young people receive.'