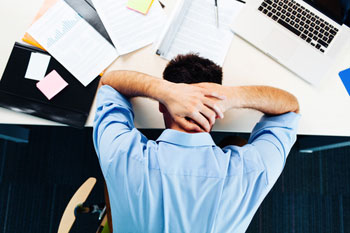 Trade union GMB is threatening industrial action against a town council over what it describes as a 'culture of bullying and intimidation'.
The local government union has begun balloting members employed at Swanley Town Council for strike action over accusations of bullying, intimidation and victimisation.
GMB said a collective grievance had been raised about their members' treatment but the council had not implemented sufficient safeguards to ensure complainants had no direct contact with the alleged perpetrator.
The industrial ballot will run until Friday, 19th August.
'GMB members were forced to raise a formal grievance over what they described as a culture of bullying and intimidation that exists within the council,' Nick Day, GMB membership development officer, said.
'Having registered this complaint, they fully expected to be protected from further action whilst it was investigated.'
'The last thing our members want is to consider taking industrial action, but GMB has repeatedly asked that provisions be put in place to minimise the risk of victimisation once they had raised their concerns and yet nothing has been done,' Mr Day added.
The leader of Swanley Town Council Victor Southern said an investigation into the grievances had been completed and is now waiting to go to committee.
'The dispute arises out of a collective grievance into which, with the union's agreement, we engaged specialist independent investigators to look into the issues raised,' he said.
'The process, agreed to by the union, has been substantially delayed due to staff being unavailable for interview.
'The investigators' reports are completed and we have attempted to set three dates on which the grievance could be heard by a special committee of the council, the latest date being Friday 19th August which is acceptable to the members and the union as I understand it.'
'It is hard for me to understand why this ballot should go ahead on that very day when all of the union's demands are met,' he added.