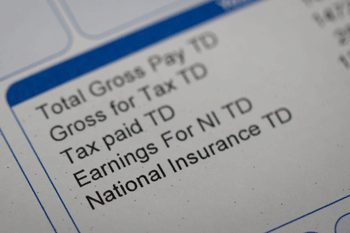 The TUC has called on the Chancellor to reverse public sector pay cuts in the spending review as a means of supporting the post-pandemic recovery.
An analysis by the TUC and Landman Economics models the economic impacts of reversing cuts to the value of public sector pay that took place over the period 2010/11 to 2020/21.
It finds that England's economy would receive a £3.3bn boost, speeding up recovery from the pandemic and making pay rises for other workers more likely too.
The £3.3bn economic boost is based on restoring median public sector pay by 3.2% in line with CPI inflation. The move would make 4.3 million public sector workers better off.
The analysis also found that reversing pay cuts in line with CPI inflation would boost England's regional economies. The North East and the North West, for example, would receive a £157m and £471m boost respectively.
'We're all part of the same pay circle. When key workers spend their pay, it goes into other people's pay packets. Nurses, carers, shop staff, drivers, small businesses – right around the economy, we're all connected,' said TUC general secretary Frances O'Grady.
'It is up to Government to keep the pay circle moving. If the Chancellor gives key workers the pay rises they've earned, it will protect the spending businesses need to recover. And that will help other workers get pay rises too.
'But if the Chancellor attacks the pay circle in his spending review, everyone will suffer. And we could have another slump in living standards across the whole economy.'