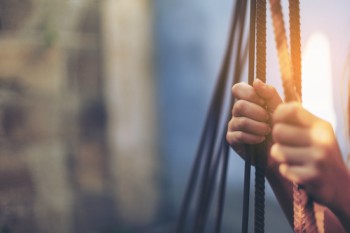 A new website promises to help councils check if any of their suppliers are using modern slaves.
TISCreport has published a live 'transparency map' which it says shows 'how local authorities are using their buying power to begin to drive modern slavery and labour exploitation out of their supply chains.'
Councils can upload their suppliers onto the site and see which ones comply with the Modern Slavery Act.
Users can click on any council which has joined the scheme to see how many of its suppliers have complied with the act or produced a modern slavery statement.
The company says it runs 'the world's largest register committed to ending modern slavery and supply chain labour abuses.'
It tracks websites of all the companies on the system with more than £36m turnover and records voluntary compliance from organisations below that threshold.
Stuart Gallemore of TISCreport said: 'There are just under 200,000 live supplier relationships being monitored from the UK's local government bodies alone, with significantly more private sector suppliers globally.
'By making this data transparent for UK cities to use, we are already changing behaviours.
'It's important to note that labour exploitation and modern slavery are in every supply chain. Proactive cities are using live transparency data to tackle these issues.'