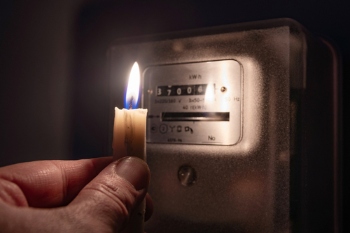 Trade unions have called on the Government to protect working families against further energy price rises as a result of the Ukraine crisis.
In a letter to the Chancellor, the TUC and the leaders of a number of trade unions have urged the Government to issue grants rather than loans to households faced with rising energy prices.
The Chancellor announced in February that all households would receive £200 off their energy bills in October, but then will pay the discount back by £40 a year over five years from 2023.
The scheme was introduced after the energy regulator Ofgem announced it would raise the price cap to just under £2,000.
In response to Russia's invasion of Ukraine, campaigners have warned that the average energy bill could soar to £3,000 and force 8.5 million households into fuel poverty.
The TUC and trade union leaders have written to the Chancellor calling on the Government to do more to ensure that sanctions are effective and that Ukrainian refugees are protected.
They also called for the £200 rebate to be a grant rather than a loan, an increase in the warm homes discount and Universal Credit, and a rise in the national minimum wage to at least £10 an hour.
The letter also insisted that there should be a rapid implementation of an accelerated and expanded domestic home retrofit programme, which would be delivered by local councils.
All of these measures should be funded by the implementation of a windfall tax on North Sea oil and gas companies, the letter added.