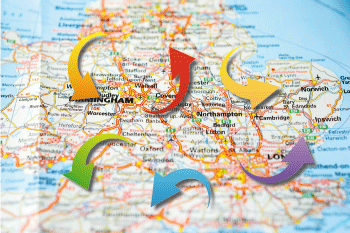 Powers should be devolved to councils before reorganisation takes place, a new report has concluded.
The All-Party Parliamentary Group for Devolution argued it was now 'extremely urgent' to devolve responsibility for local economic growth and arrangements such as forming combined authorities 'must not be a compulsory precursor to councils taking on new powers'.
Its report published today recommended the creation of a 'national devolution baseline' for England, with a list of new powers available to every council.
Priorities for new powers should be around tax-setting, employment and skills, and healthcare commissioning.
The report was critical of Whitehall acting as a 'barrier' and argued devolution should be a 'default position'.
It said that to level up regions it was necessary to 'turbo charge the powers of local areas'.
The report called for a 'devolution taskforce' to be established to enable discussion between national and local government on progress.
It also suggested the creation of 'local Public Accounts Committees' or 'regional select committees' under which local leaders could 'hold government departments accountable'.
Local Government Association chairman, Cllr James Jamieson, said the report showed devolution must go 'further and faster'.
He added: 'Parliamentarians should now unite to ensure the Government's upcoming devolution and recovery White Paper brings forward at pace a new devolution settlement for England, led by councils and their local communities.'
Speaking ahead of the report's publication, Greater Manchester Mayor Andy Burnham suggested his stand-off with Downing Street over COVID-19 restrictions may affect the White Paper.
He said: 'I'm becoming less optimistic about it.
'Just because I stood up to the Government for Greater Manchester last year, it would be very disappointing if Whitehall thought we are not having people doing that, therefore we are pulling back on devolution.'
The Government has been approached for comment.