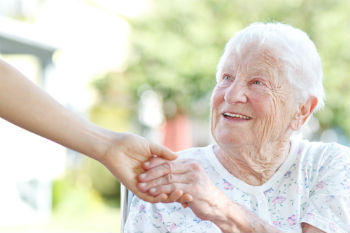 A protest against planned care home closures in Surrey has been announced for this Saturday, as trade unions fear the loss of 427 jobs.
Surrey County Council has proposed closing down six care homes, with a report handed to the town hall's cabinet stating the residences 'no longer represent best value for money' and 'reduce the ability to deliver a quality service'.
Yet trade union the GMB has now revealed it will hold demonstrations outside Surrey County Hall in Kingston this weekend in a bid to see the plan overturned.
GMB organiser Frank Minal said relatives, residents and care workers were 'angered' by the proposed closures and urged Surrey to avoid making a 'rash decision'.
A trade union report suggests shutting down the homes would result in 437 potential redundancies.
'The key concerns the GMB's response points to are: creating a two tier elderly care provision based on wealth, ensuring that if elderly people live at home that get the care and social interaction they need and the potential financial impact of closing the homes on the taxpayer in the long run,' he added.
'The impact of the Care Bill and funding caps for supportive care will mean if the council doesn't have its own care homes in place it will be paying more in the long term to the independent sector. Care workers are very concerned that elderly residents could be put at risk if the council press ahead with closing these six care homes.'
A consultation on the town hall's proposals has been put to the public until January.
A Surrey County Council spokesperson said: 'The most important thing is to make sure older people receive the very best care. We're helping many more people stay in their own homes until much later in life and increasingly they need round the clock nursing when they do go into care. Our ageing homes are finding it harder and harder to provide this, which is why we're asking people for their views.'