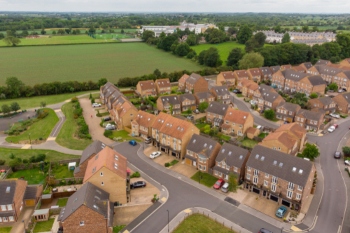 The 30 successful applicants chosen to receive help to overcome housing challenges in their local areas have been announced.
The Local Government Association said its Housing Advisers Programme 2021/22 (HAP) will support 90 councils to tackle the effects of the housing crisis in their local communities.
Each project will receive up to £25,000 to secure expert advice to drive forward locally-led solutions to housing challenges.
This could include new approaches to temporary accommodation, improving the delivery and provision of housing and early intervention to prevent homelessness.
Cllr David Renard, LGA housing spokesperson, said: 'We are delighted to announce the successful applicants of the latest round of the Housing Advisers Programme.
'The Housing Advisers Programme is an important part of the sector support programme, delivered by the LGA, working in partnership with central government to empower councils to meet their local challenges. HAP has delivered huge benefits to councils since it was first launched, helping local areas address the challenges of the housing crisis.'