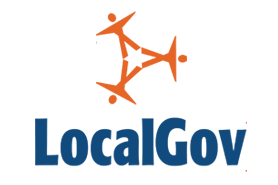 As local authorities clean up and count the costs of recent floods, the frustration of yet further delays to the implementation of new National Standards for Sustainable Drainage Systems (SuDS) must seem to them something of a bitter irony.
Lead Local Flood Authorities (LLFAs) have been getting ready to start work as SuDS Approving Bodies (SABs) in England and Wales under the provisions of the Flood and Water Management Act (2010). It has turned into a long story of delays and uncertainty.
Now environment minister, Dan Rogerson, has confirmed that latest target date for SABS to begin their work – April 2014 – cannot be met. The minister stressed that the Government is still committed to implementing the legislation. It seems it could be autumn at the earliest before this will happen.
So why were the regulations delayed yet again? Defra has said it needs more time to consider the outcome of extensive industry consultation. It has been suggested that housebuilders and developers have concerns about the costs of space-hungry above-ground 'natural' features such as ponds, wetlands and swales.
A statement from the House Builders' Federation (HBF), however, said that the delay had been requested by the HBF and local authorities to give time for SABS to be ready and able to start approving and maintaining SuDS schemes effectively from outset.
The uncertainty seems to be something of a 'Catch 22' for local authorities needing budget and funding authorisation to staff their SABs. Without the certainty of agreed national standards and guidance and a clear start date, it seems some are finding it difficult to make an accurate case for budgeting the SAB role.
Perhaps there is still some work to do to iron out exactly how and when local authorities will take over maintaining SuDS features from a developer and how much it is likely to cost them. Indeed, maintenance could just turn out to be the 'elephant in the room' as far as natural SuDS features are concerned. How will the performance and maintenance schedules of natural above-ground features such as ponds and wetlands be accurately predicted and therefore properly costed and funded? How will the SAB know if the SuDS feature it has adopted from the developer will operate as designed?
I have been involved in promoting and lobbying for SuDS for more than 10 years and issues of funding, maintenance and land-take are by no means new. Developers have also been installing perfectly good SuDS schemes for 10 years or more. So what has changed?
I believe a significant contributory factor to current industry concerns has to be the way in which the definition and interpretation of SuDS has shifted over the years towards a more idealistic interpretation of SuDS as natural above-ground drainage features. The key principles of SuDS are to mimic natural drainage paths and processes and to deal with rainwater at source.
One of the first aims of sustainable surface water management is to treat pollution whilst stopping surface water being conveyed large distances via combined sewers and ending up at wastewater treatment works.
Incorporating proprietary systems can help to provide repeatable and predictable performance and maintenance schedules. Hydro International has developed a useful and free online tool for anyone to explore the consequences of choosing different SuDS features as part of a treatment train on the likely through-life costs, including maintenance.
Yes, let us aim for amenity value where possible, but if not commercially viable, then let us accept that good compromises can be reached by using the full SuDS toolbox – using both natural and proprietary features together meet SuDS principles and provide attractive landscaping.
Developing such solutions could also be more appropriate for encouraging water re-use and recycling and will be essential if we are to tackle the much wider challenge of retroffiting SuDS in urban environments.
Alex Stephenson is chair of the British Water Sustainable Water Management (SuWM) Focus Group and operations director of the UK Stormwater Division of Hydro International