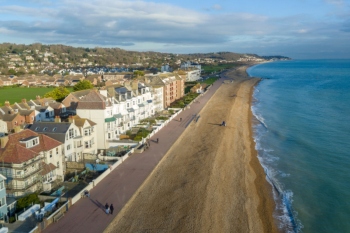 Government must rethink the assumption that directing investment away from an 'overheated' South East will 'cool' the region and 'heat' the rest of the country, a report has warned today.
The report from think tank Localis has recommended a unified approach within the region to create a framework for devolution, with local authorities coming together in a major 'Summit for the South East'.
This summit should decide on the preferred structure of local government in the region, set broad levelling up priorities and define key regional assets, the report said. This could be done with, or as a report submitted to, the forthcoming regional levelling up director for the South East, it added.
Resetting the South East: levelling up after Brexit, COVID and climate change also sets out financial recommendations. These include enabling councils in areas of net contribution to the Treasury to raise additional levies to fund investment. This could include 'powers like those given to the Mayor of London in the Business Rates Supplement Act or the ability to use expansive Tax-Increment Financing for pro-growth schemes'.
More broadly, it has called for a 'serious investigation into appropriate fiscal levers for the region, in the style of the London Finance Commission'.
Writing in this week's The MJ, chief executive of Localis Jonathan Werran said: 'A more nuanced devolution settlement for the South East would empower local councils to alleviate deprivation, improve quality of life for residents and boost government's net zero and Global Britain ambitions.'