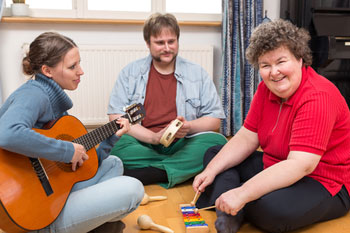 Somerset County Council has approved plans to transfer its learning disabilities services to a new social enterprise.
The council said the move would help protect services from 'decline and instability' as it will be able to more provide more services that will appeal to younger users.
Around 1,100 council staff and 900 service users will transfer to the new social enterprise, which will deliver long-term residential care, supported living, home care, crisis support and employment support.
Cllr William Wallace, the council's cabinet member with responsibility for learning disabilities, said: 'A huge amount of work has gone into these proposals which represent a major new chapter for these services that look after some of the most vulnerable people in our communities.
'Customers and their families have been heavily involved throughout the project, and this included representatives co-evaluating bids from potential providers.'