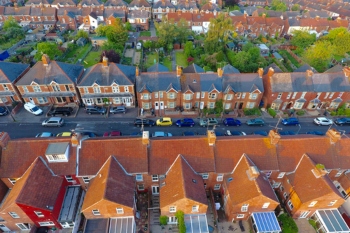 Social housing tenants will be able to complain more effectively under new measures published by the Government.
The Social Housing White Paper will reform the Regulator of Social Housing and Housing Ombudsman to speed up the complaints process and give social housing residents a greater voice.
It also includes a new charter setting out what every social housing resident should expect from their landlord.
Housing secretary, Robert Jenrick, said: 'We are delivering on the commitment we made to the Grenfell community that, never again, would the voices of residents go unheard. This white paper will bring transformational change for social housing residents, giving them a much stronger voice and, in doing so, re-focusing the sector on its social mission.
'I want to see social housing tenants empowered by a regulatory regime and a culture of transparency, accountability, decency and service befitting of the best intentions and deep roots of social housing in this country.'
The Government has also launched a consultation on mandating smoke and carbon monoxide alarms in all rental homes.
The Local Government Association (LGA) welcomed the reforms but called on the Government to tackle the shortage of social housing.
Cllr Darren Rodwell, LGA's housing spokesperson, said: 'Now is the time to reverse the decline in council housing over the past few decades. As important as these reforms are for tenants, they will not help to tackle the severe shortage of social housing the country faces.
'Every penny spent on building new social housing is an investment that has the potential to bring significant economic and social returns. We have set out how handing councils the powers and resources to build 100,000 social homes for rent each year would help to reduce spiralling council housing waiting lists and deliver a £14.5bn boost to the economy.'