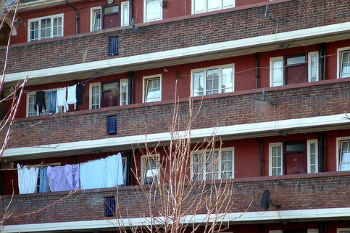 Council housing waiting lists are set to double to two million households next year due to the impact of the pandemic, a new report has warned.
The report, Building Post-Pandemic Prosperity, calls for a 'post-pandemic building boom' of 100,000 new social homes for rent each year. It argues this would help meet spiralling demand and deliver a £14.5bn boost to the economy.
Commissioned by the Local Government Association (LGA), Association of Retained Council Housing, and National Federation of ALMOs, the report also says more social home building would help deliver the Government's levelling-up agenda and rescue the country's ailing construction industry.
Cllr David Renard, LGA housing spokesperson, said: 'Building 100,000 social homes for rent a year would bring significant social and economic benefits, from tackling our housing crisis and reducing rising levels of homelessness to wiping millions off welfare bills and improving people's health and wellbeing while alleviating the pressure on health and social care.
'We are urging government in the Spending Review to give councils the powers to get building at scale again and deliver a housing programme that can play a central role in the national recovery from coronavirus.'