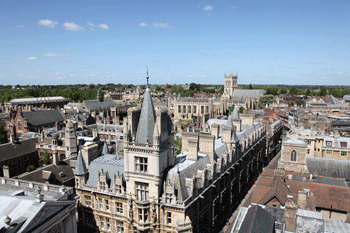 Councils should have the power to directly intervene in failing centralised public services, by issuing a 'red' or 'yellow' card, according to the findings of a new report.
The Missing Multipliers: Devolution to Britain's Key Cities, published by ResPublica, calls for a new 'Right to Challenge' to enable councils and local communities to challenge ineffective central services.
The report says this power – which would work in a similar way to the community Right to Challenge as introduced in the Localism Act 2011 – could see changes to the way education and health is delivered at a local level.
ResPublica also argues that devolution to Key Cities, such as Sunderland, Preston and Cambridge, would also allow centralised policies to be amended at a local level and create hubs of expertise and industry.
ResPublica estimates that by pooling central and local budgets, and giving councils the freedom to administer funds across certain public services, Key Cities could reduce their borrowing requirement by between £1.8bn and £3.5bn per year based on 2012/13 levels of spending.
Report author and director of ResPublica, Phillip Blond, said: 'With a combined GVA of £163bn and a population of 7.9 million, the Key Cities make a vital contribution to their regions and to the national economy.
'Together they represent 11% of the UK Economy (13% of England's total GVA) and contain some of the fastest growing cities by GVA; Milton Keynes, Bournemouth and Cambridge, for instance, are all growing faster than the national average.'