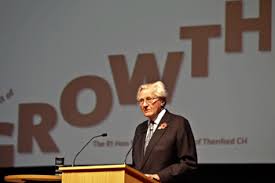 District councils should be scrapped and 60 unitary counties created instead across England led by directly-elected mayors according to former Cabinet minister Lord Heseltine.
Delivering the inaugural annual Chamberlain Lecture at London's BT Tower on June 4 Lord Heseltine said: 'I would move to 60 unitaries with directly elected mayors in each one. We've got to get rid of districts.
'I find it amazing that people talk about a lack of cash and yet we sustain hundreds of organisations we don't need.' He also called for salaries of £120,000 for the mayors.
For more on this story, visit The MJ (£).