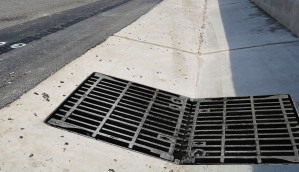 Saint-Gobain PAM UK has developed a free one hour long CPD accredited course called "Access Covers and Gratings Standards and Specifications Overview and Guidance."
The two-part presentation will explore the role of European, British and industry specific standards and the factors to consider when drawing up a performance based specification.
Says Paul Thompson, Marketing Manager for Saint-Gobain PAM UK, "There is often confusion about the role that standards play in specification and it is important that people realise both their importance and also their limitations.
"This CPD training covers the different types of external and industry specific standards and their role. While they are valuable in setting performance standards, the specification of access covers and gratings will vary according to the application and care needs to be taken.
"For example, BS EN 124 is predominately a manufacturing standard and as part of its testing regime requires a static load test for a cover, but most failures of street ironwork are normally due to dynamic or transitional loading exerted by different traffic conditions. The static load test does not replicate real in-service conditions.
"A successful specification considers all of the individual elements as a system, where the ironwork, bedding mortar, installation methodology and its operating environment are interlinked. Ultimately a definitive specification that ensures correct product selection, installation and operation will lead to reduced whole life costs as it will lead to both a longer life and minimal future maintenance."
"Different industry sectors have responded by introducing their own standards and guidelines, but it is up to every level in the supply chain to understand and reflect the needs of the client. European and British standards such as BS EN 124 are important, but are not enough on their own."
To find out more about the CPD accredited "Standards and Specification Overview and Guidance" course contact: Saint-Gobain PAM UK, Lows Lane, Stanton-by-Dale, Ilkeston, Derbyshire. DE7 4QU. Tel: 01664 814 014. Email: technical.covers.uk.pam@saint-gobain.com